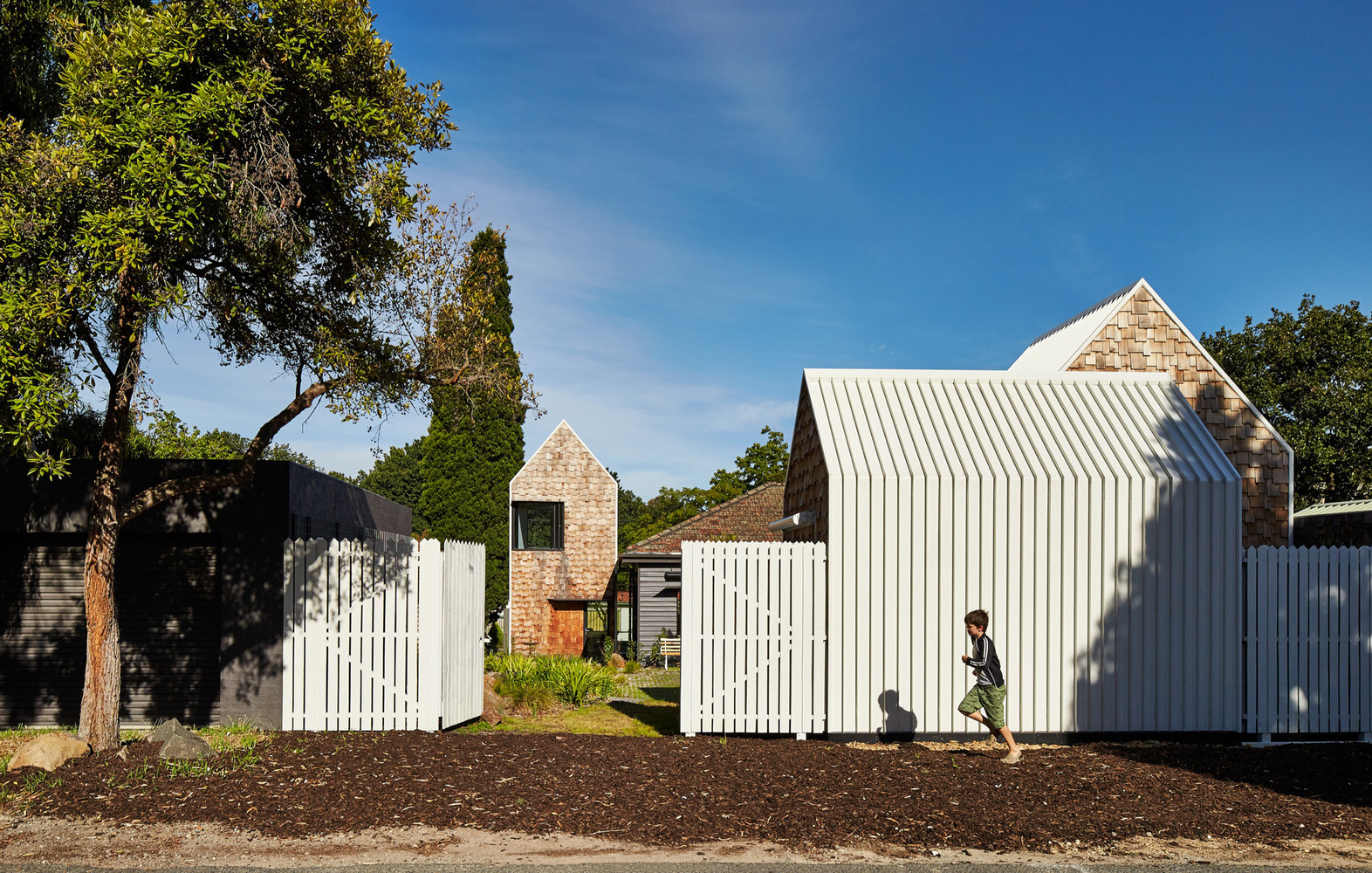 The Tower House is an award winning home receiving accolades in 2015 for its impressive extension and renovation aspects – and it's still now in 2018 a home to admire.
The original weatherboard house has been restored to accomodate a growing family in Alphington, Victoria. Along the parklands of the Yarra Valley, the house is "bound by two roads. One is the leafy post-war suburban street. The other, which faces onto backyards, feels like a country road." After consideration of the complexities of creating a unique extension to the current home, that fits within its surrounds, Austin Maynard Architects were inspired by drawings from the kids, who sketched what they imagined the house looking like. With this inspiration came the incredible structure.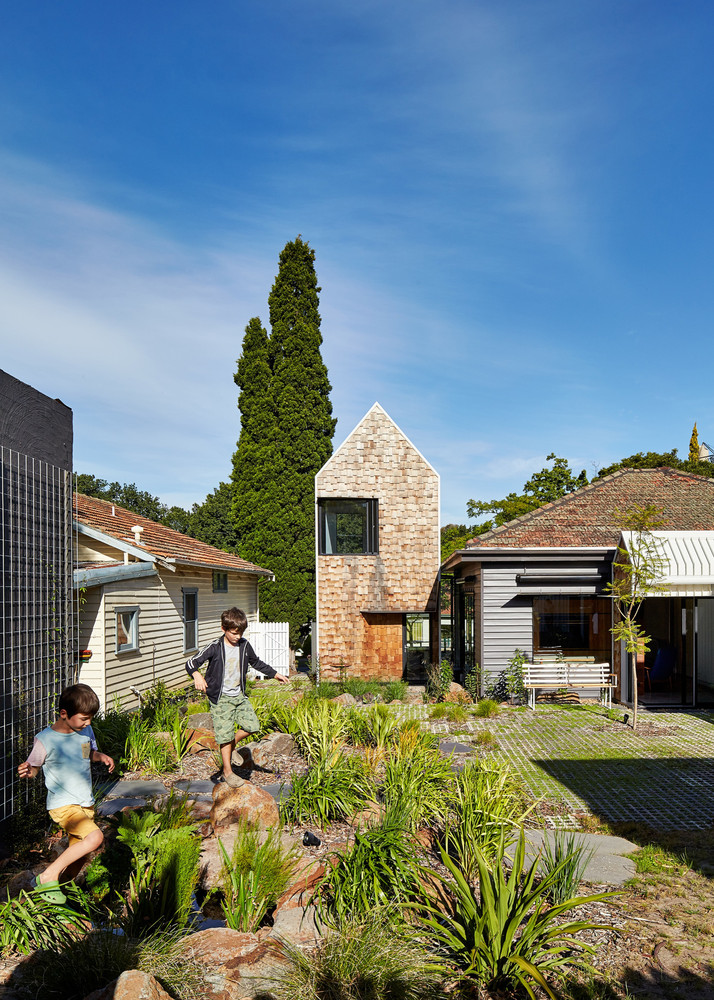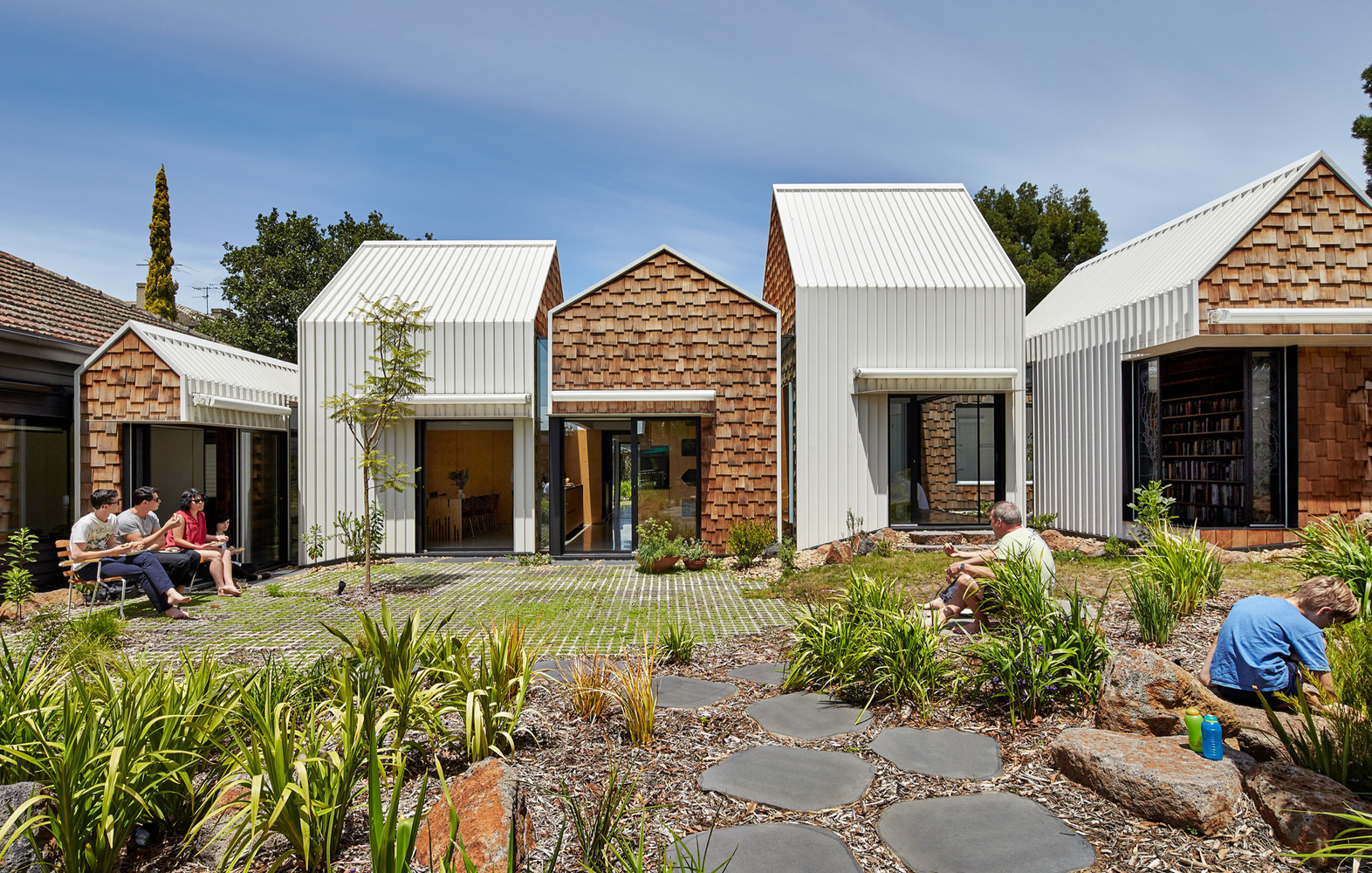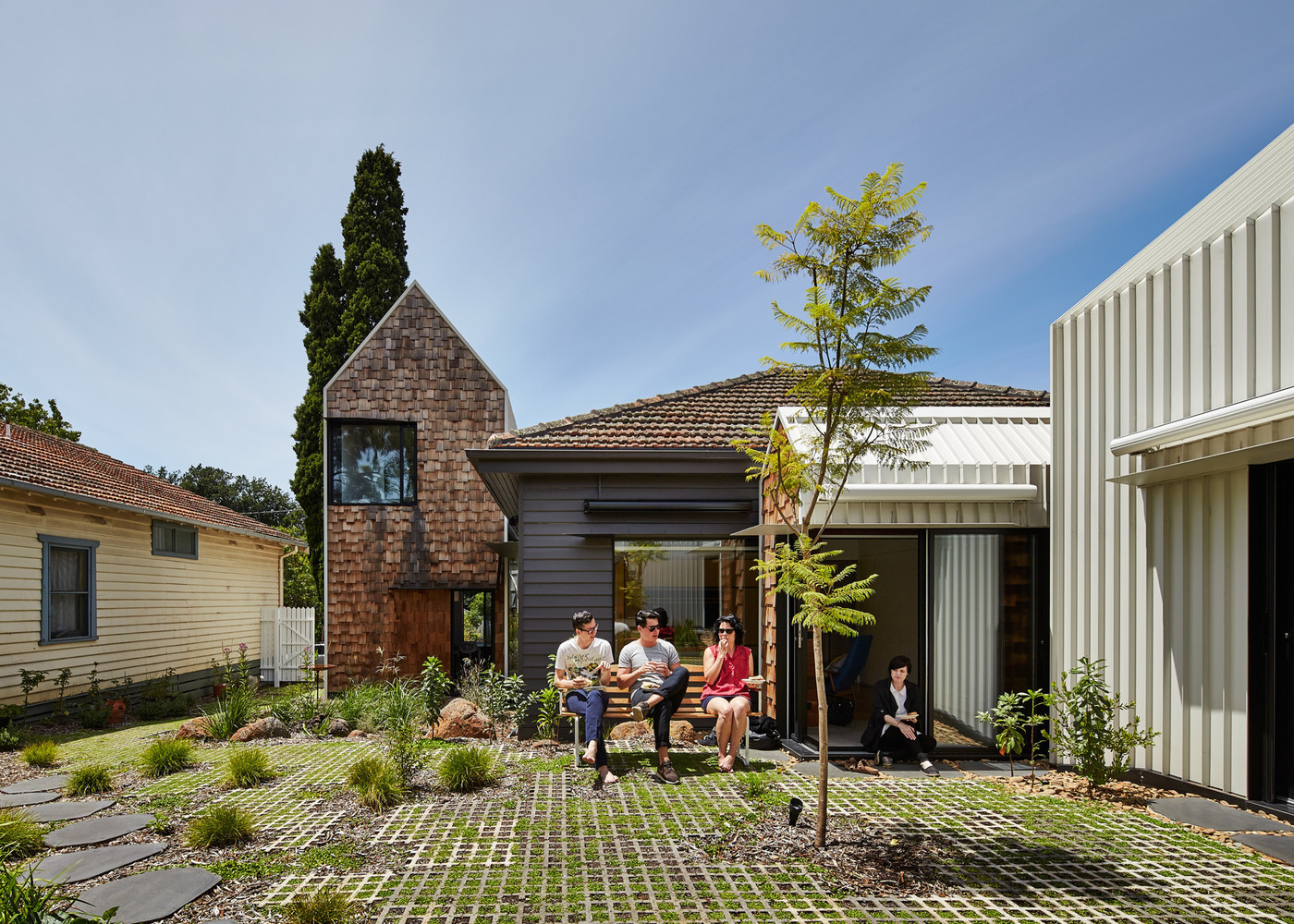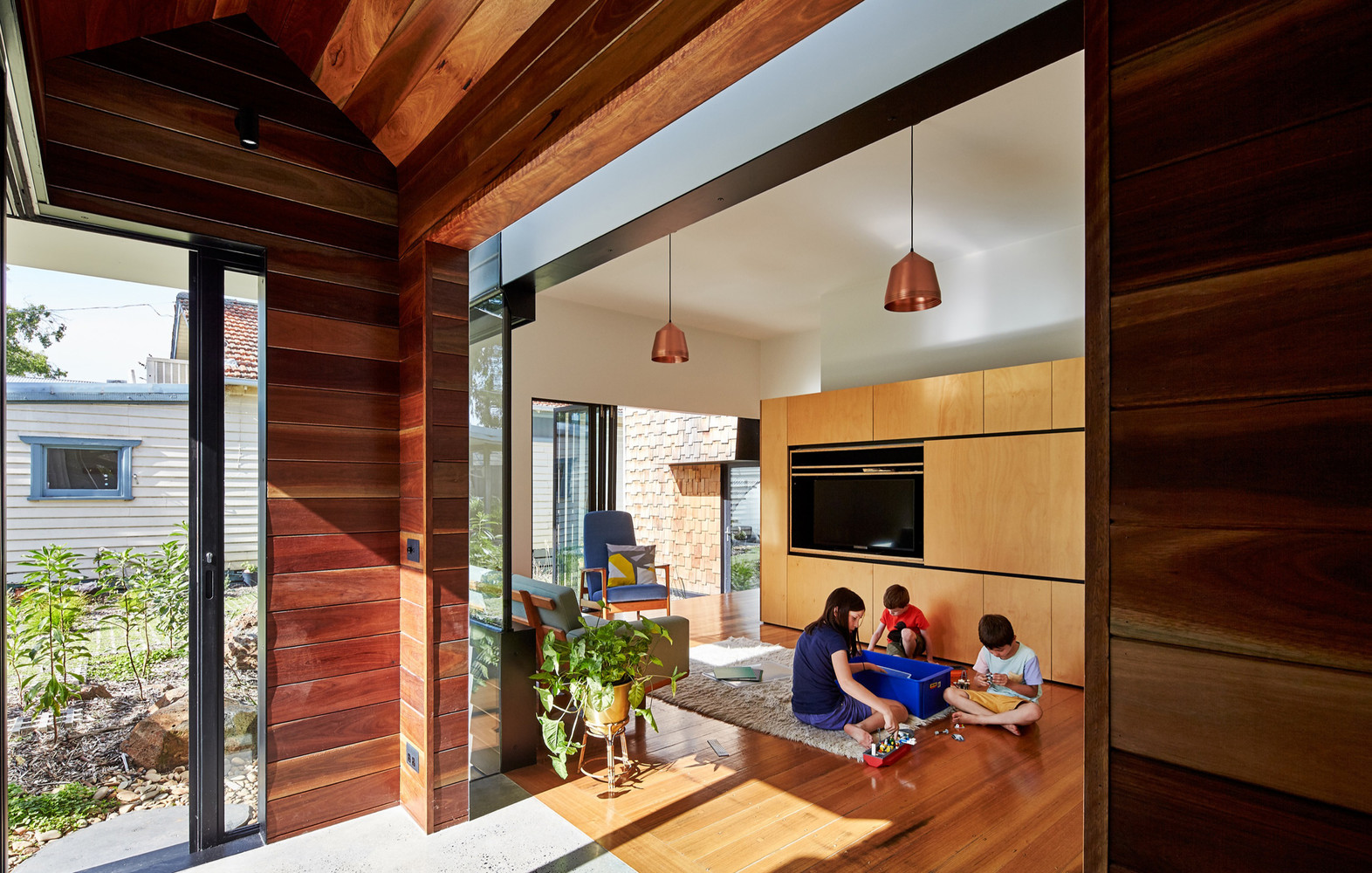 Maynard Architects wanted to create something anti-monolith by imagining the home as village on the outside, and communal on the inside. It appears on the exterior as a series of small structures, whilst internally is the opposite, as the spaces and functions are large and connected. As homes get bigger and privacy an increasingly popular design aspect, the Tower welcomes neighbours into a front yard vegetable patch, which they garden together from time to time. Creating a sense of community was important for the extension, where public and private home starts to become blurred. It was the wishes of the clients to create this, a less offensive structure to the community.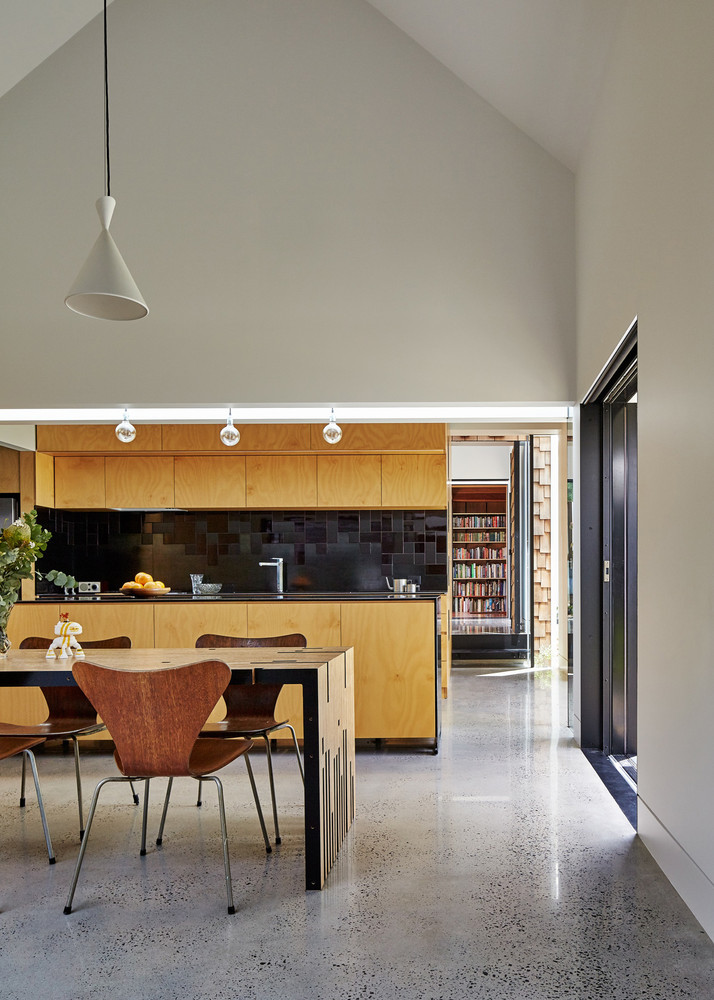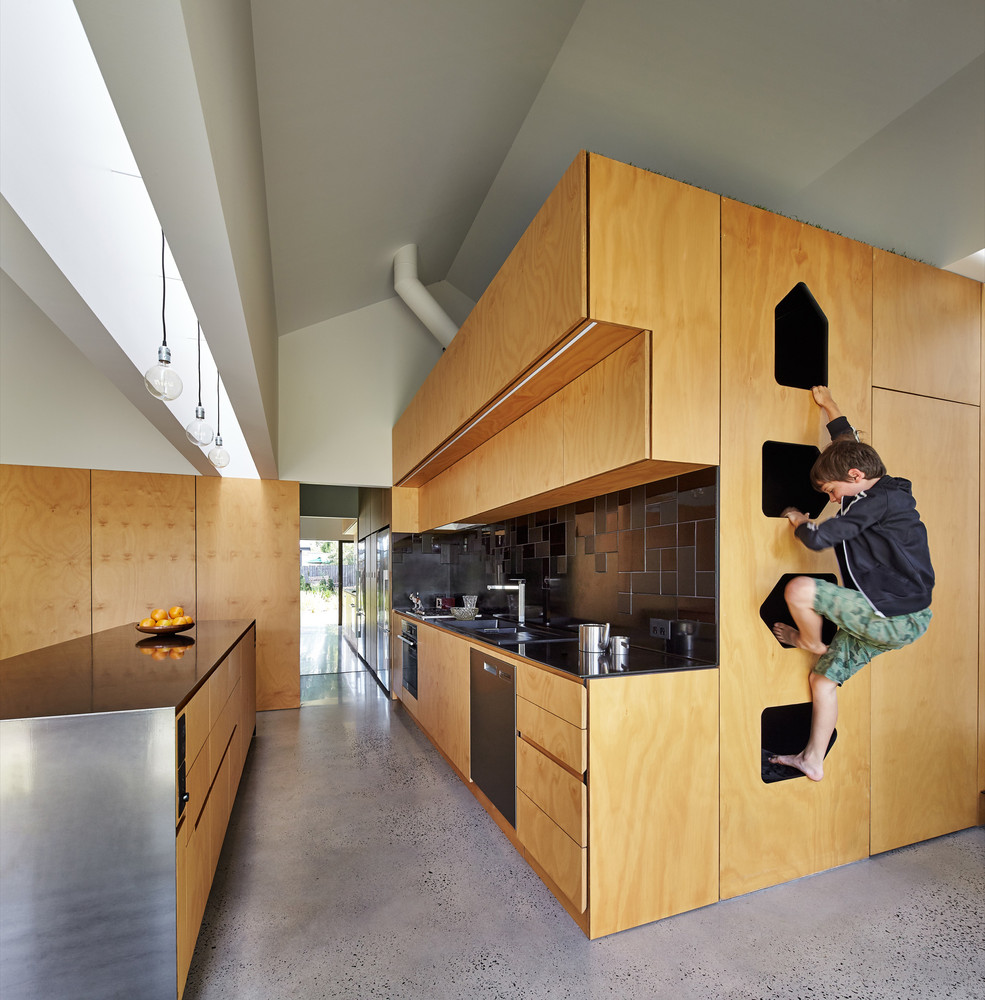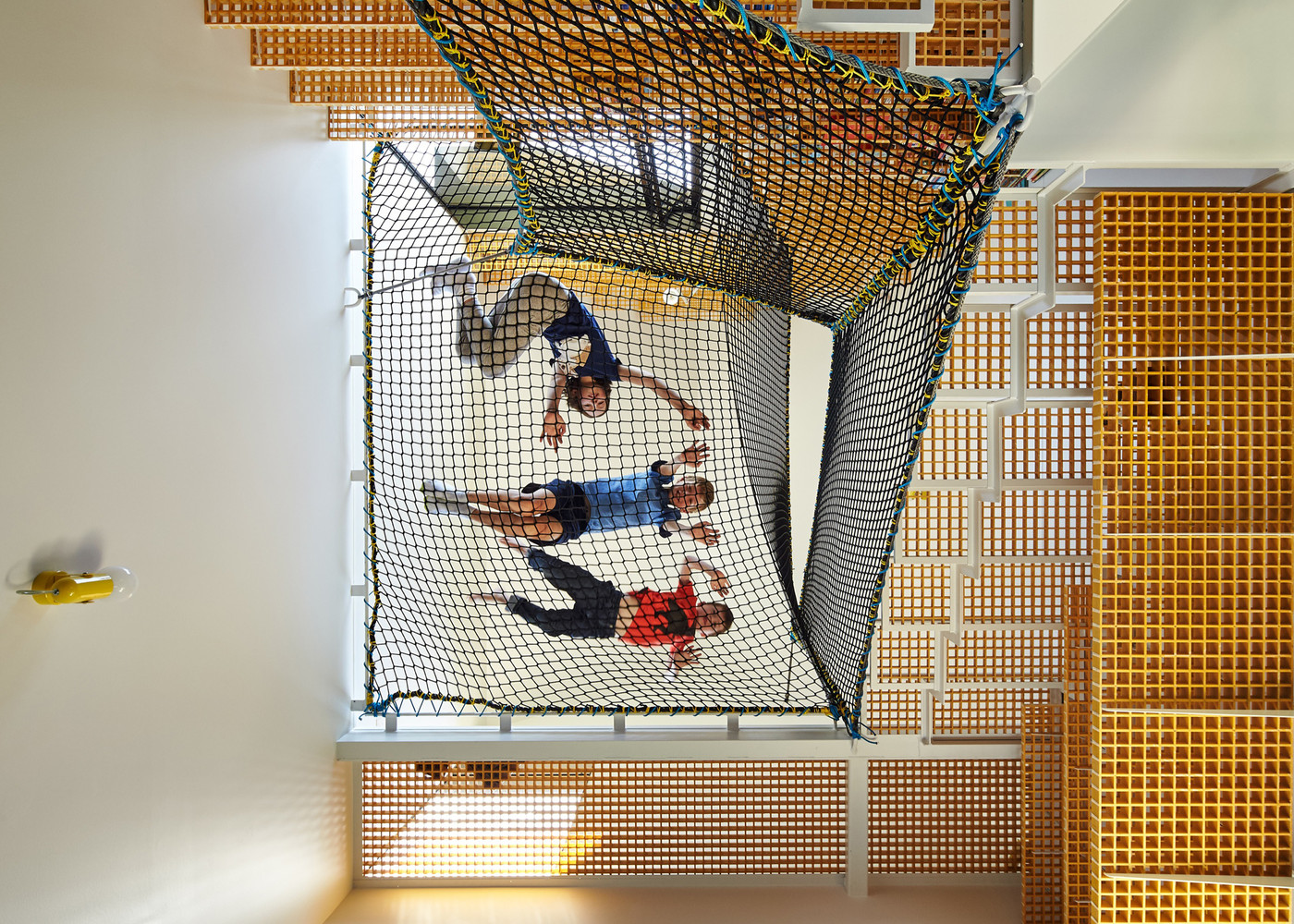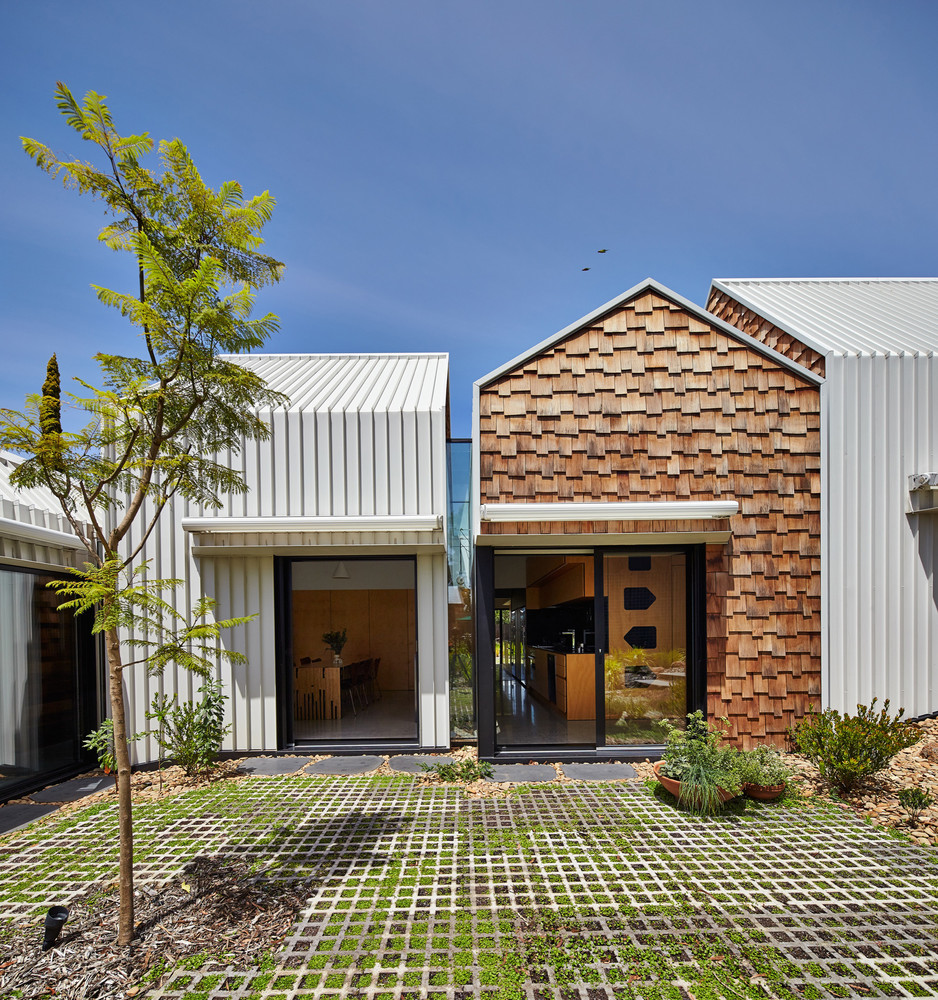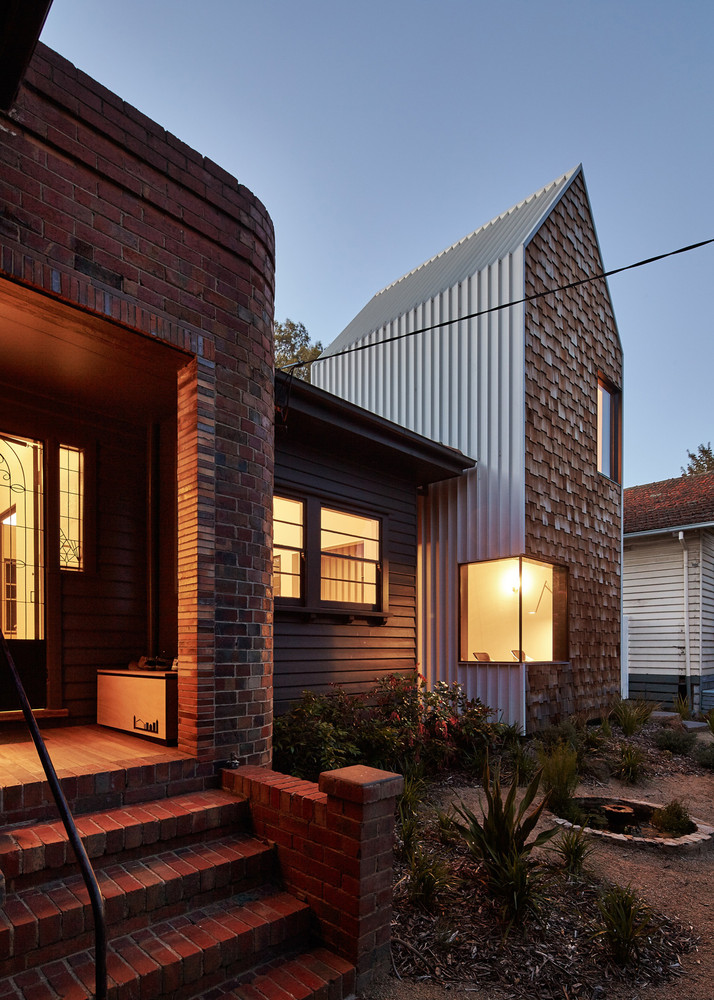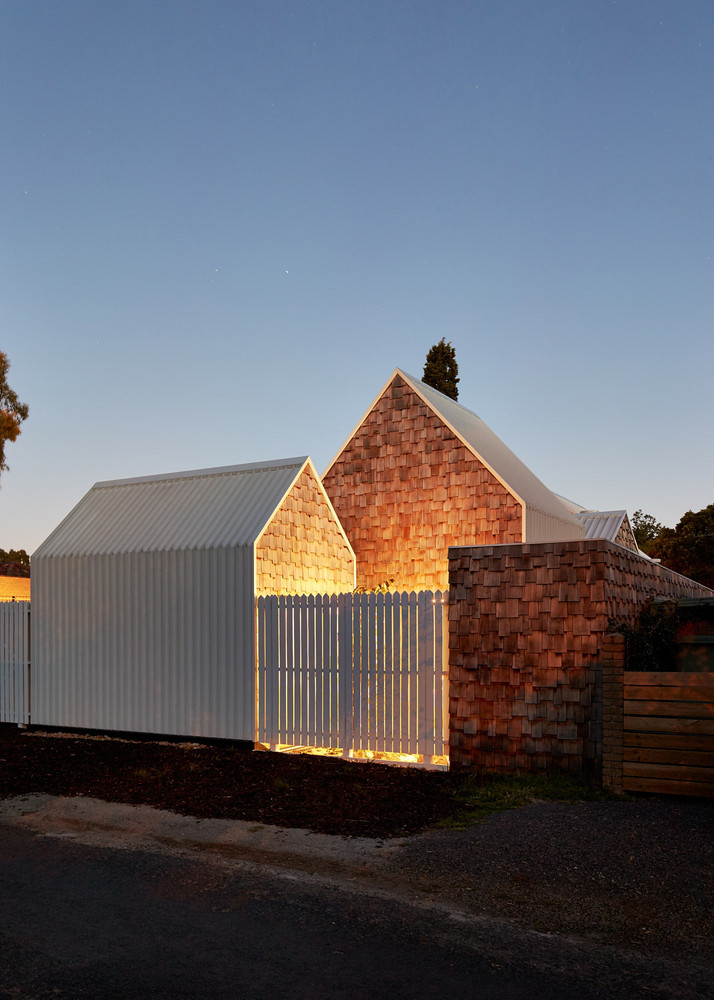 Like all projects from Maynard sustainability is at the core of the Tower House. "Rather than simply extruding the existing structure we have run the new form along the southern boundary so that it is soaked with sunlight." You'll see the openings and windows have also been designed to optimise the most of its solar position. White roofs reduce urban heat, air-conditioning is eliminated by the management of shade, ventilation has been considered, water tanks installed, and high performance insulation is even in the walls!
As the kids grow into young adults the house can adapt from a family home to two separate zones with different entry points, with further hidden sliding panels which allow for the larger rooms to be divided. It's really a home that continues to morph with it's accepting community position.
See more images on our Instagram, check it out!
Photos: Peter Bennetts.