Welcome into the doors of the bayside suburb Port Melbourne home, where a family project is complemented by light, space and a sense of warmth in materials. Creating an environment to be loved by the whole tribe is something of awe, but when it's emphasised within a dramatic double heightened space, a courtyard garden separating the old with the new of the house, and external materials including black zinc and textured concrete; Pandolfini Architects has been able to transform the way this household lives completely.
The front of the house still exists as a century-old terrace but has been restored deeper within to reflect a more inspired and contemporary way of living. Connecting the space is a story of transformation as you walk into each environment, reenforced by natural American oak timber features which provides added light, softness, and complete timelessness.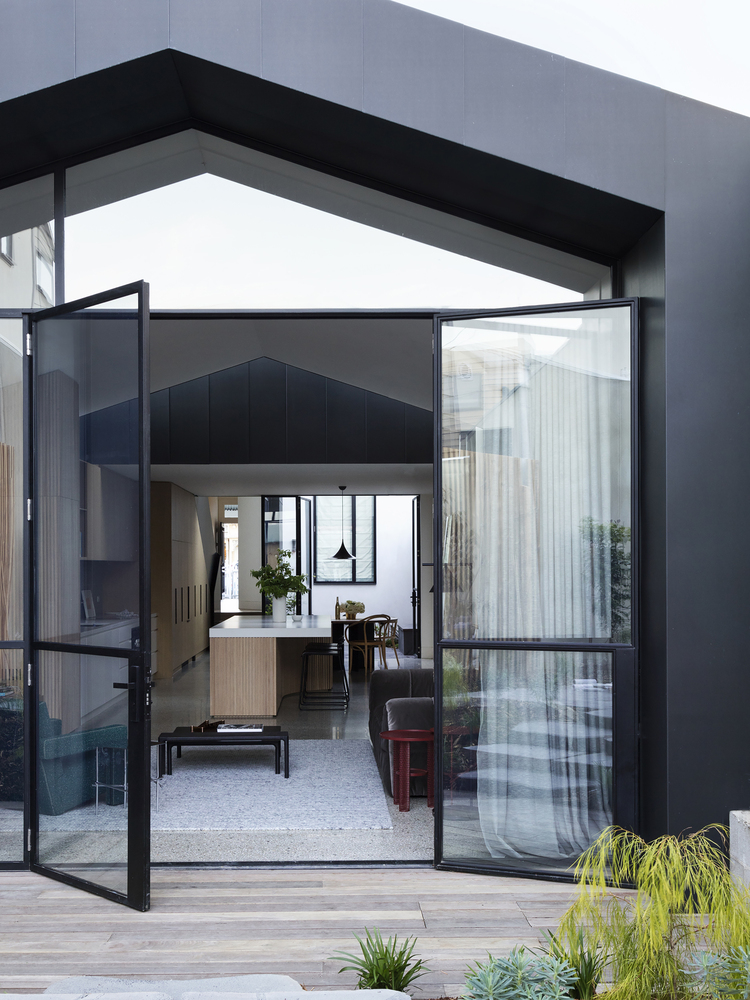 Embracing the relationship of it's history, this inner city terrace is elegant, playful in shape and design, and created to calm. With the courtyard garden and the large skylight that separates to articulate the double storey volumes, these areas provide gaps within the built form, allowing natural light to penetrate into the deep plan.
Black zinc cladding matched with the clean and restrained palette of materials continues internally where these elements provide a robust backdrop against the fine detailed American oak; acting as a metaphor of the relationship between the old and the new, creating a timeless home with inner city family (spatial) drama.
Photographs © Rory Gardiner.