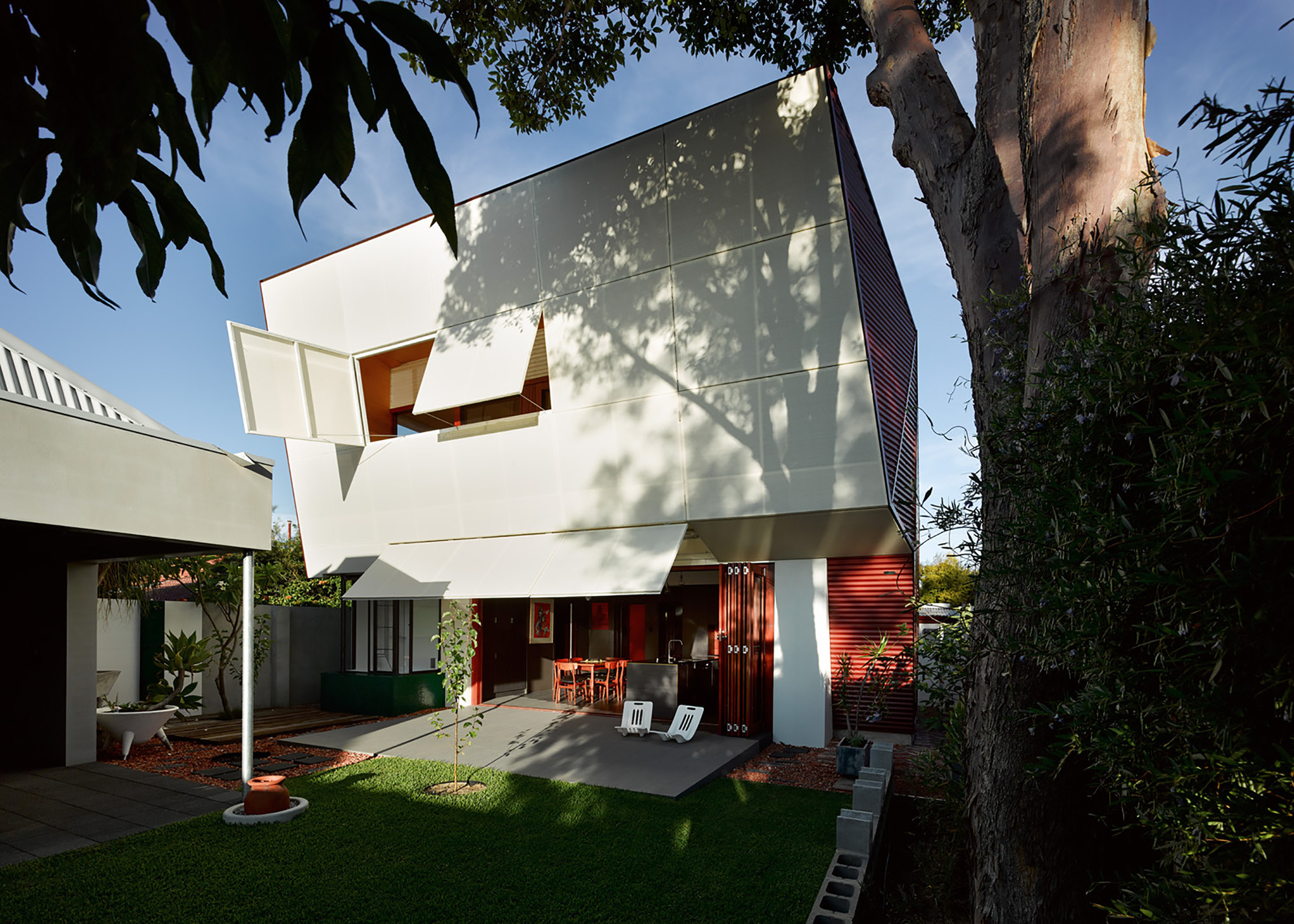 After 4 years of renovating the 1936 queen anne mount hawthorn federation house with scraping, layering, peeling and piecing together this home, Iredale Pedersen Hook Architects & Caroline Di Costa Architects have created something evocative of rich spatial experience that's both familiar yet not. Located in Perth Australia, both architects preserve and reinterpret the past, layering history that consumes the home with fragments which continually remind the home of its place, past, and innovative future with four primary spaces known as: the room to the interior, the room to the garden, the room to the horizon, and the room to the sky.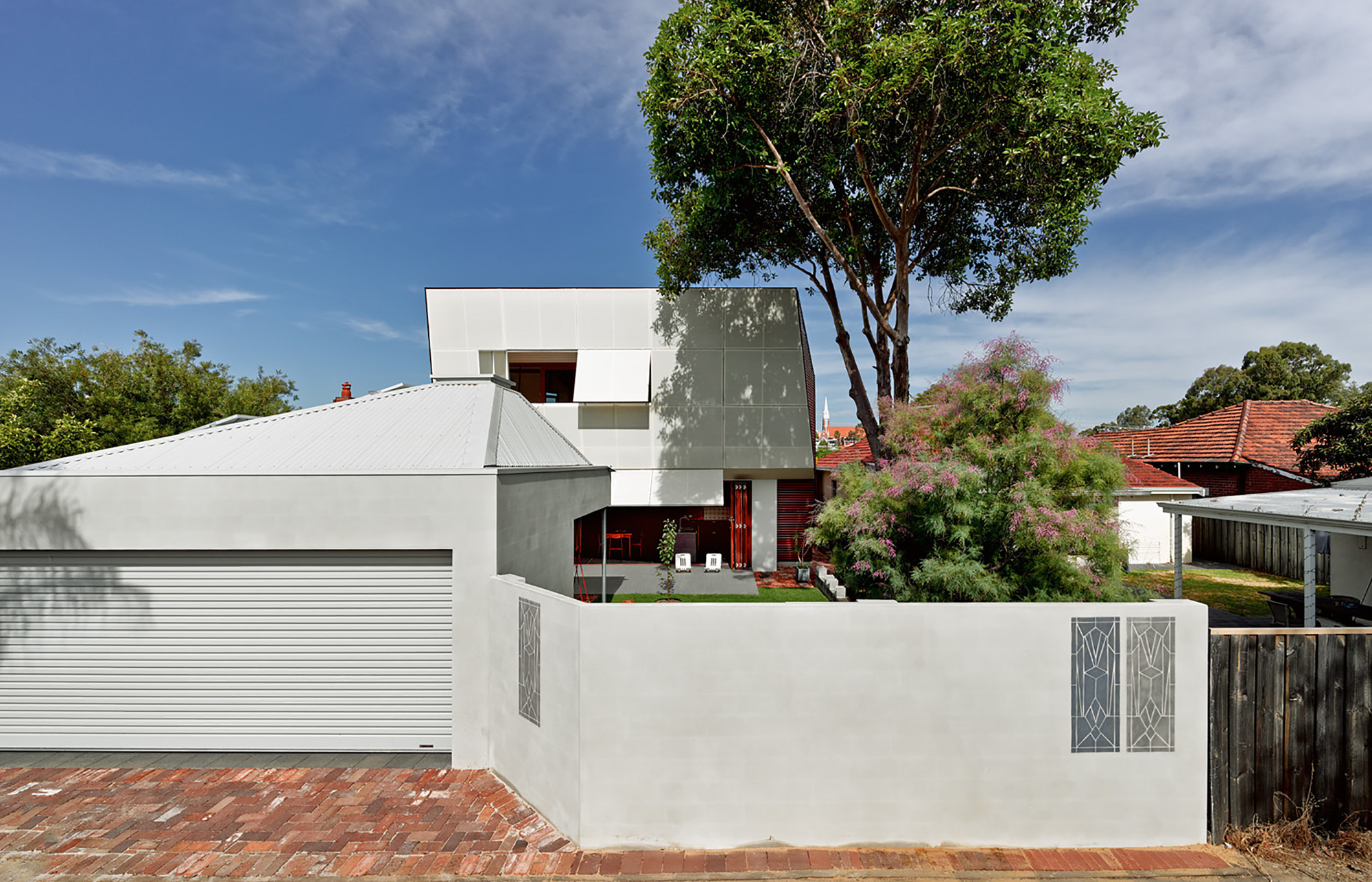 The room to the interior is encompassing of the renovation aspects, knowing what to keep after years of laying, constructing and revealing aspects of the home that harbours a 13-year past. The rooms itself all the "embodiment of a city, a microcosm of the qualities that make a great city."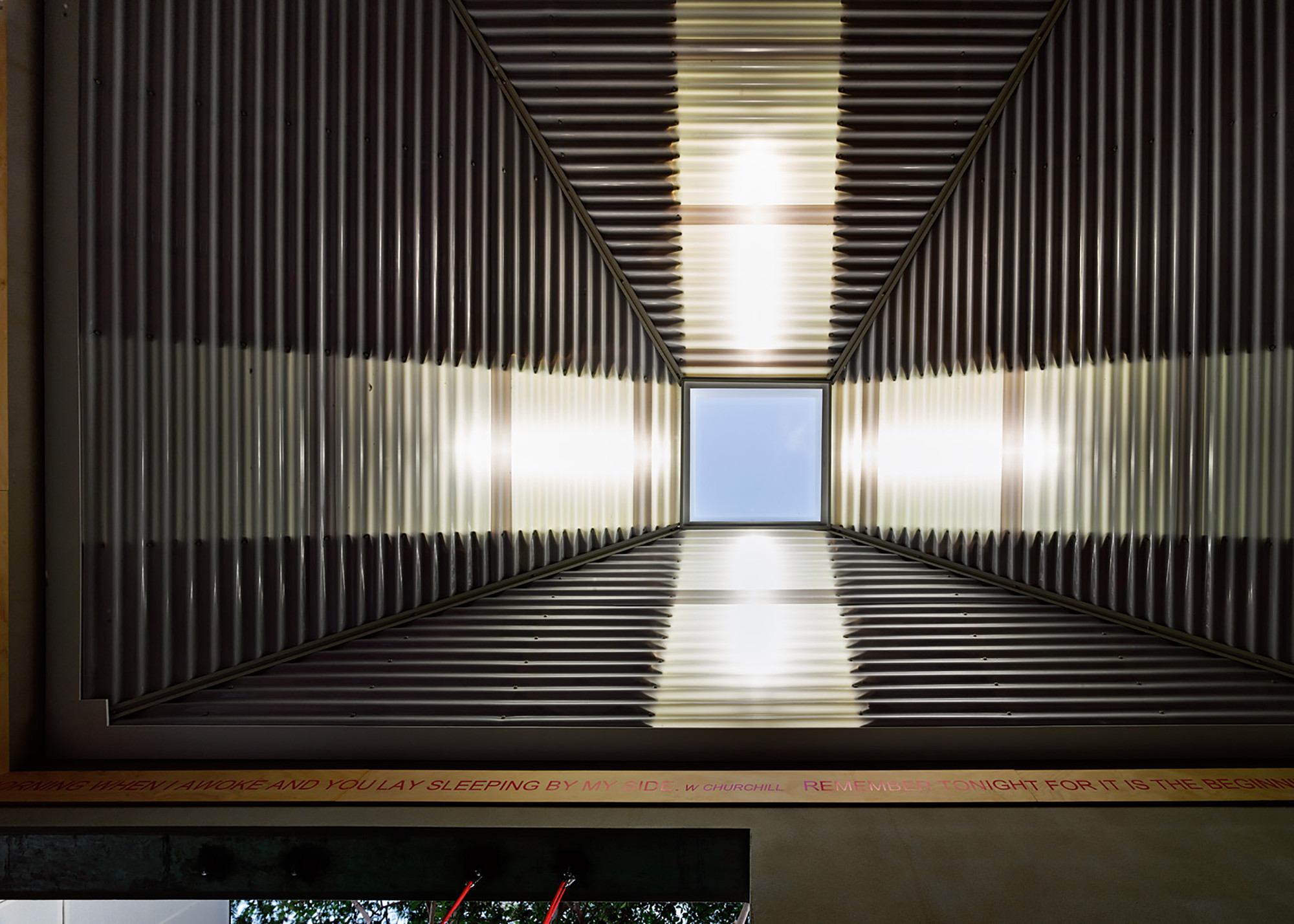 The room to the garden is focused on the attention to the exterior on the ground level out. With it's sensory space of depth this aspect of the home connects with the earth, providing impeccable transitions from the ground level to the upper level where you'll be overpowered on the eyes with burnt and waxed plywood, struck with the amber light of the sun.
The room to the horizon is intensified by the one point perspective to the horizon, through a folded space which has screens openable to frame the view for direct light control, heightening the volume of the space. The space is cooled with an "interpretation of the old coolgardie safe," where water is dripped down the fabric to cool the outside air.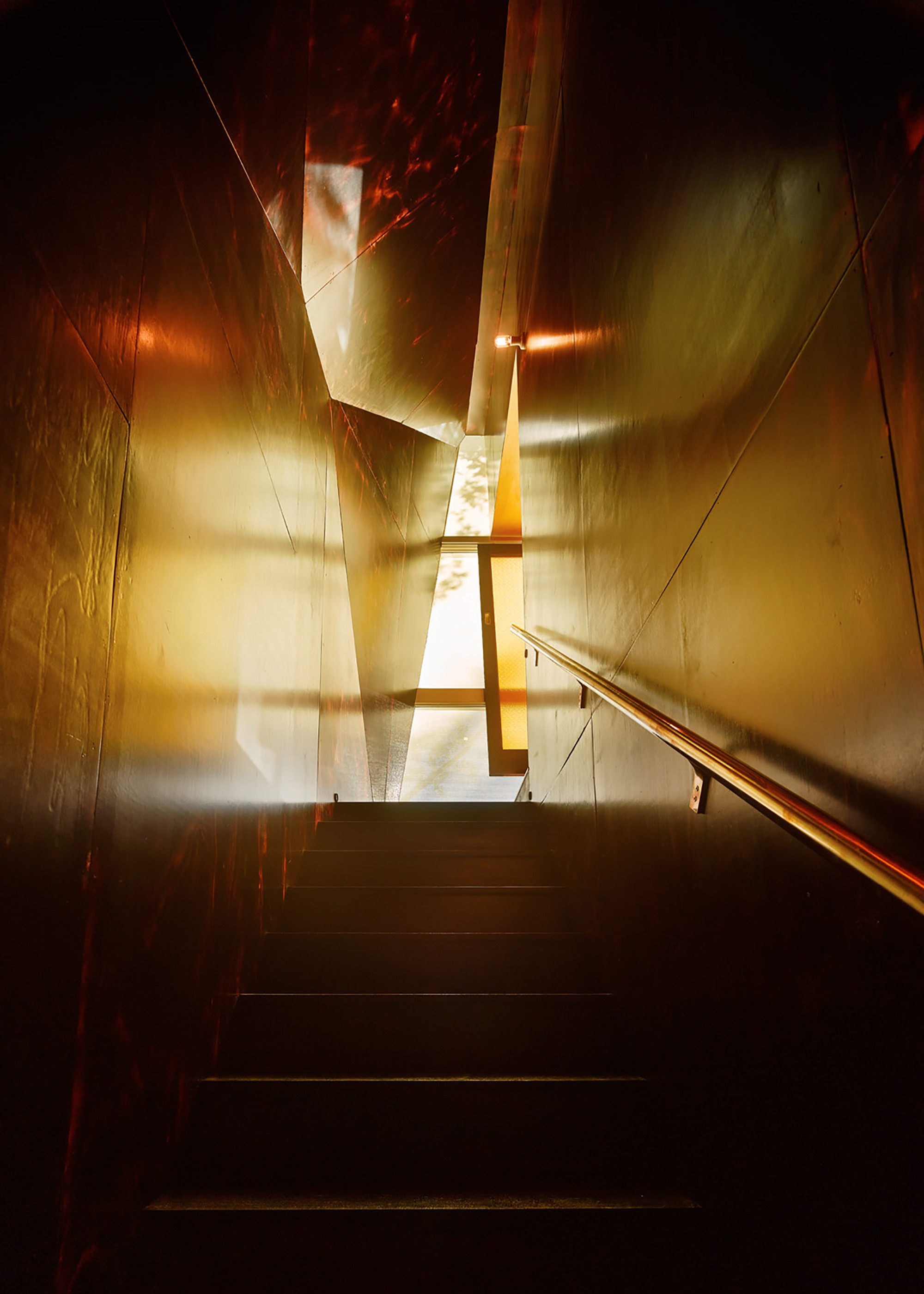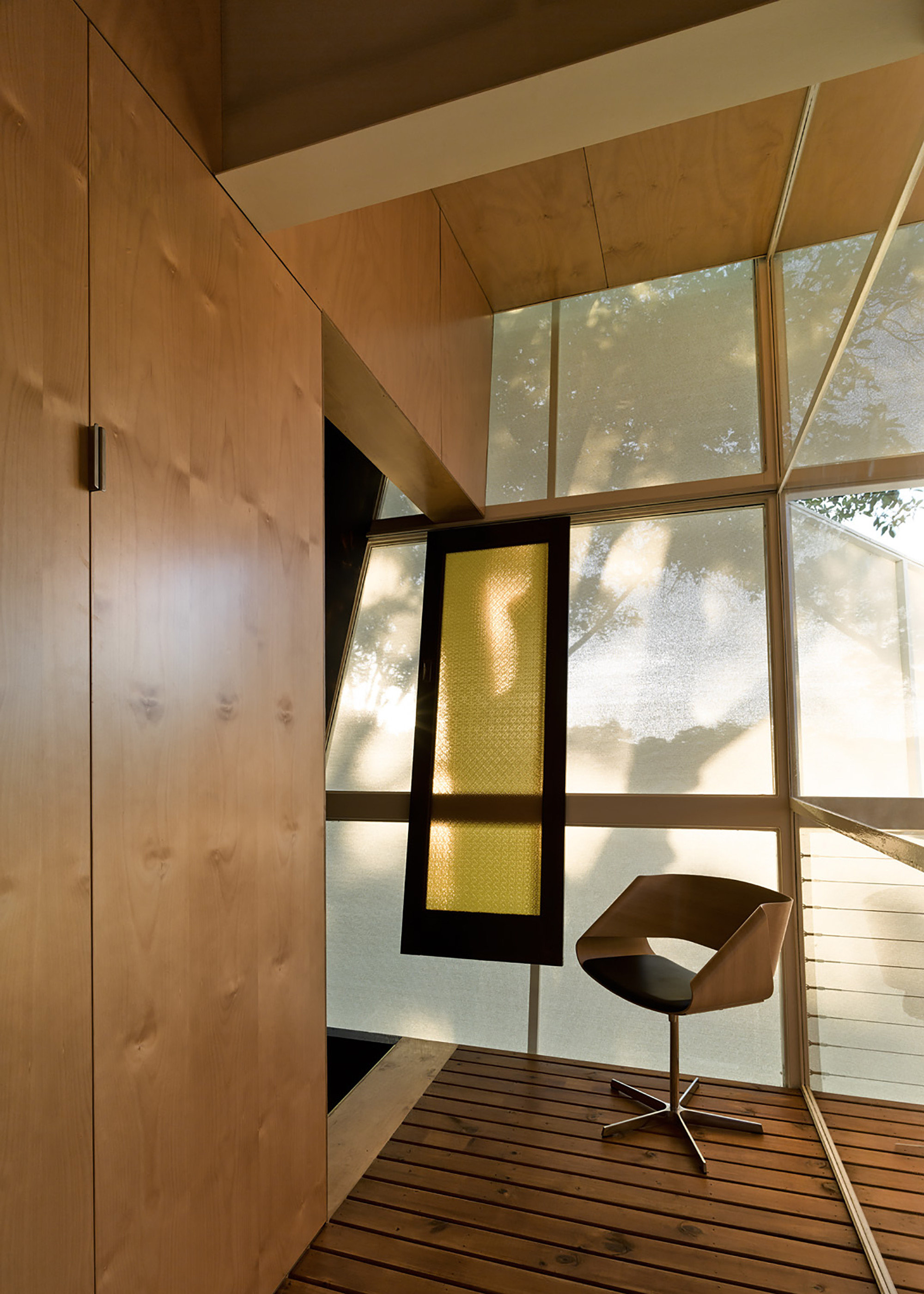 The room to the sky cuts vertical lines for another spatial experience, at night the light abstracted by polycarbonate materials which contributes to the unique inhabitants of this home.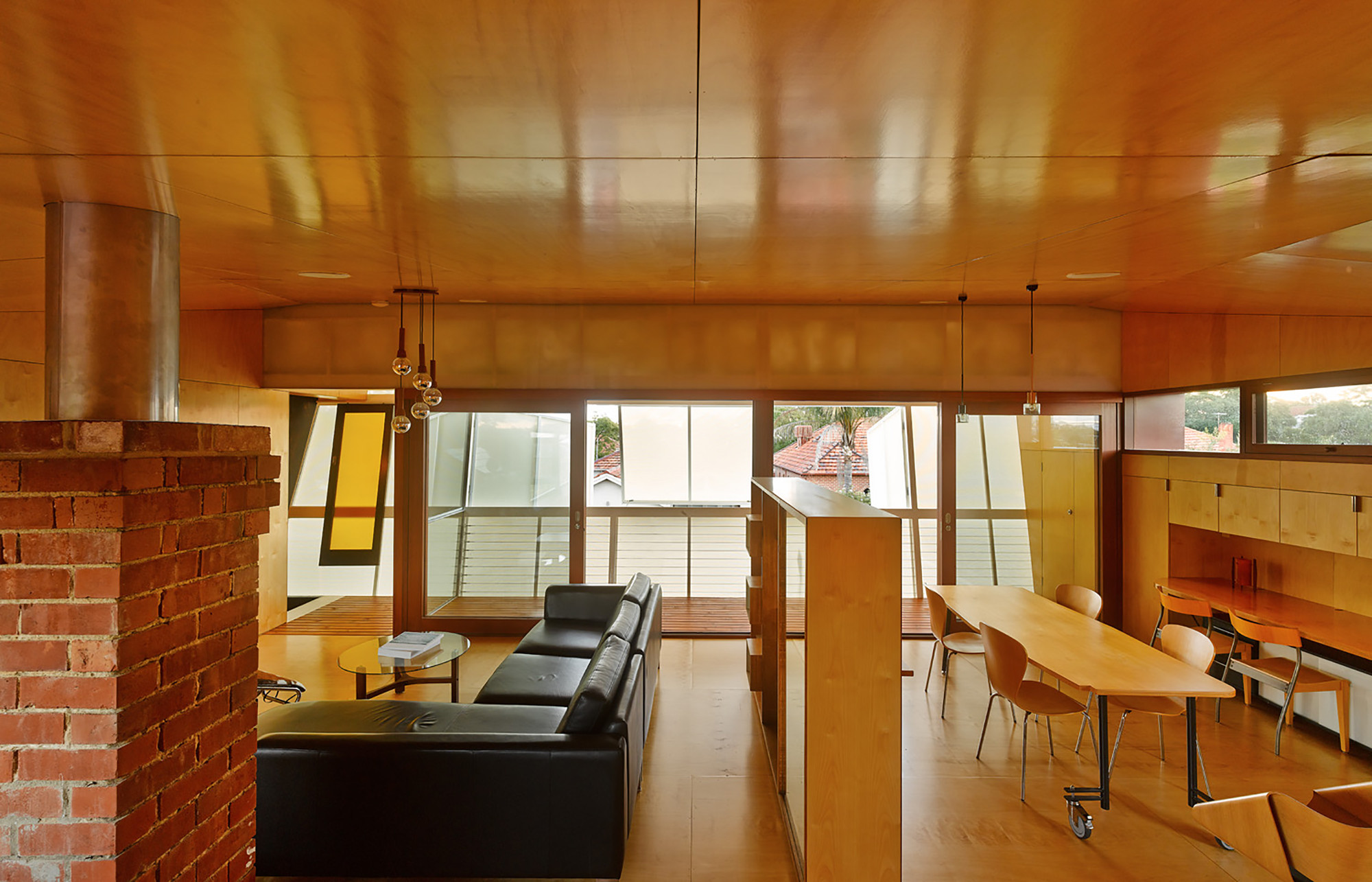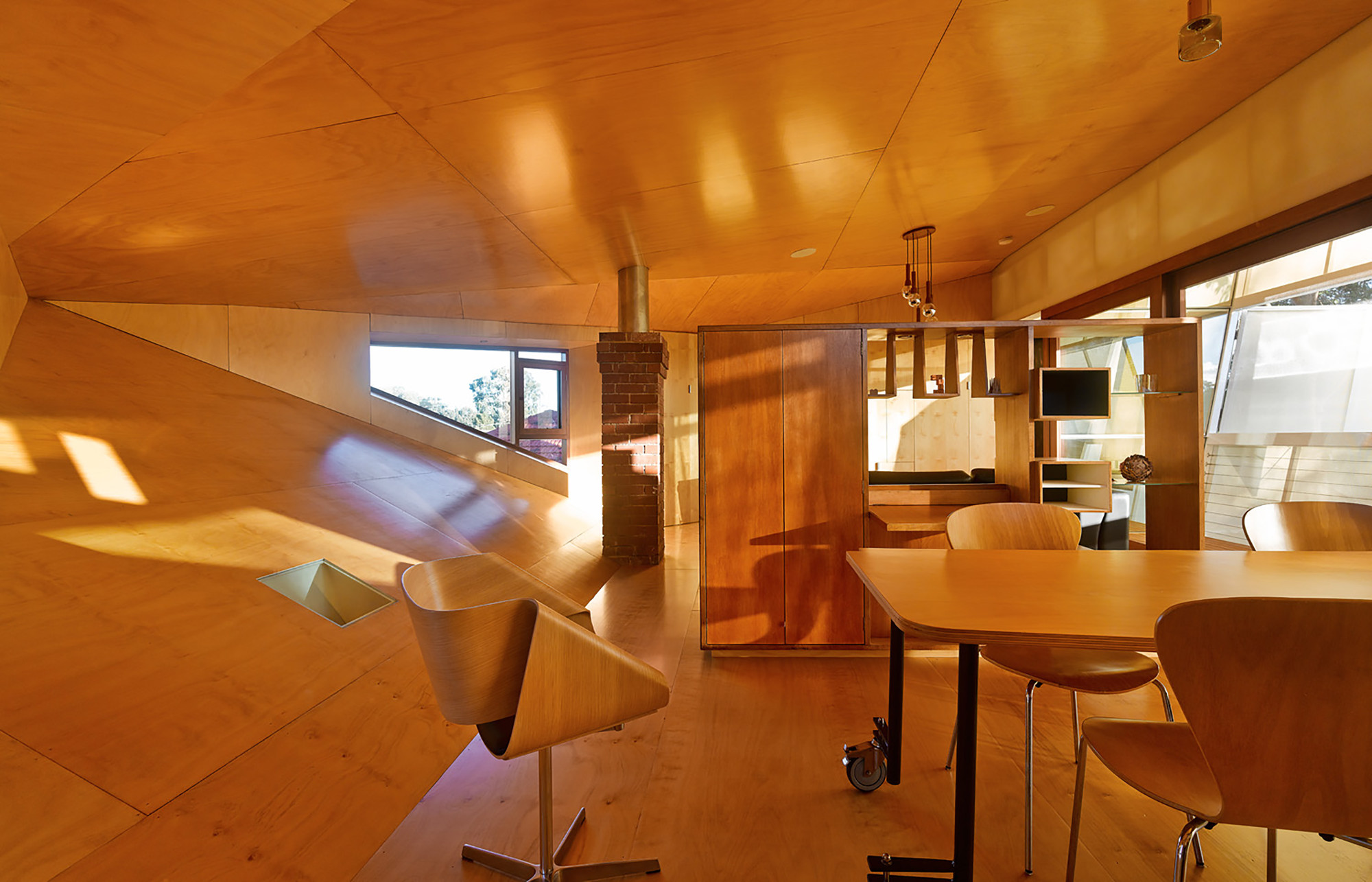 The home accommodates for a different experience within the home everyday, as the design enables for transformation, which is what the residents enjoy most with their renovated space. The design lets the children grow, adapt, and the sequence of spaces are encouraging of dwelling which offers "new ways of understanding and exploring family relationships and understanding of space." The residence continue to mention that "our house is simultaneously a memorial, playground, place of celebration, stage set, place of community interaction and most importantly home."
Exploiting, adapting and evoking the inherent flexibility to adapt with the family as they grow, the home engages with the community whilst still creating an environment for the children to personally interpret its use. The major focus, which transcends through the images, is the home's capacity to embrace the contemporary expectations of living. Sustainability also a heavy aspect to the homes conversation, architects saying "we were keen to maintain an open line of discussion that enabled details to be developed and refined as the project evolved. This often involved the capacity to re-use building waste."
See more below.
Photos by: Peter Bennetts